Feb 05, 2016
Tagged with: awareness diagnosis family fitness health life
You spend so much time taking care of everyone around you… this February, Heart Awareness Month reminds you to take care of yourself, too. People with disabilities are at an increased risk for heart disease and with 735,000 people per year being diagnosed with this condition, it is clear that we have to be more proactive about the way we live and the way we eat. According to the Adventist University of Health Sciences Online Bachelor of Science in Nursing Program, more people are passing away from heart disease than from all types of cancers combined.  Most heart disease is entirely preventable with 34% of cases being avoidable by making these simple lifestyle changes:
Exercise
When you are busy, it can be hard to find the energy to exercise. However, not only does 30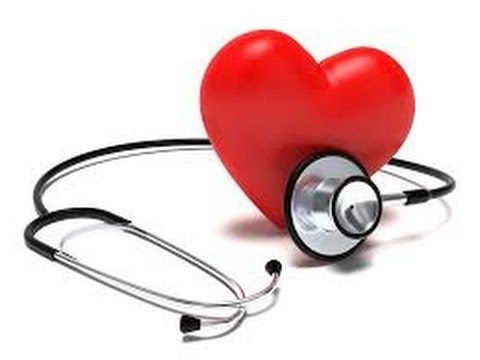 minutes of exercise per day improve   your heart health, it also gives you an energy boost. People who walk with canes or other assistance can use stability blocks for supportive exercise sessions. Much like the workout of a swimmer, cardio can also be done from a seated position. For exercise suggestions check out the NCHPAD exercise guidelines.
Healthy Diet
You know the old saying – "You are what you eat." Never before has that statement been more true. Opt for foods that are rich in omega-3 fatty acids, raw fruits and whole grains in place of unhealthy substitutes. Mediterranean diets are well known for their contributions to heart health because of the focus on healthy olive oils.The American Heart Association has great resources for heart healthy diets.
Get Diabetes in Check
Diabetes is a controllable condition but when left unmanaged, it has the potential to damage organs like the heart. Adults with diabetes are two to four times more likely to have heart disease or a stroke than adults without diabetes. Be proactive in checking blood sugar, taking your prescribed medications and sticking to the diet your doctor has suggested.
Lower Blood Pressure and Nix Stress
High blood pressure is a risk factor for heart disease later in life. Eat a low salt, low fat diet to lower blood pressure. Take care to exercise and see your doctor for regular blood pressure checkups. If you have been prescribed blood pressure medicine – take it as prescribed. Stress should also be managed. Take up a hobby you enjoy or get more sleep to help ward off anxiety.
You take care of everyone else. Make sure to take time out to care for yourself as well. An ounce of prevention today can keep you doing what you do best – loving and caring for the people who need you most of all. Here's to you and a healthy, happy heart.
How do you stay heart healthy? Share your exercise and diet tips in the comments below!